Aaron Ashmore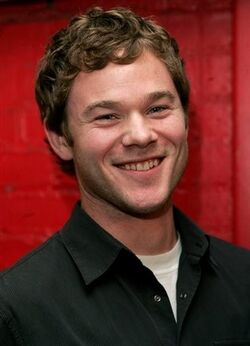 Date of Birth
7 October 1979
Birthplace
Richmond, British Columbia, Canada
Aaron Robert Ashmore is a Canadian film and television actor.
Biography
He is the identical twin brother of actor Shawn Ashmore, who plays Bobby "Iceman" Drake in the X-Men films.
Career
Ashmore is perhaps best known for his roles as Jimmy Olsen in Smallville and as Steve Jinks in Warehouse 13 (both American TV shows made in Canada).
Aaron Ashmore played the role of Nate in the following episodes of Lost Girl:
Links
Official Fan Site
References
Ad blocker interference detected!
Wikia is a free-to-use site that makes money from advertising. We have a modified experience for viewers using ad blockers

Wikia is not accessible if you've made further modifications. Remove the custom ad blocker rule(s) and the page will load as expected.