George Takei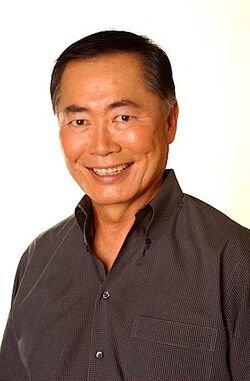 Date of Birth
20 April 1937
Birthplace
Los Angeles, California, USA
George Takei is an American television and film actor, and author.
Biography
Takei is best known for his role as Lieutenant Hikaru Sulu, helmsman of the USS Enterprise in the 1966-1969 television series Star Trek.
Career
George Takei played the role of Engelram in the following episodes of Lost Girl:
Links
Official Fan Site
Trivia
Oh My! George Takei Teases Top-Secret 'Lost Girl' Role
November 8, 2013. ET Canada
George Takei revels in 'Lost Girl' cameo
November 7, 2013. Metro Canada
FIRST LOOK: George Takei on 'Lost Girl'
November 6, 2013. The Loop (TV Guide.ca)
References
Ad blocker interference detected!
Wikia is a free-to-use site that makes money from advertising. We have a modified experience for viewers using ad blockers

Wikia is not accessible if you've made further modifications. Remove the custom ad blocker rule(s) and the page will load as expected.