Lauren Holly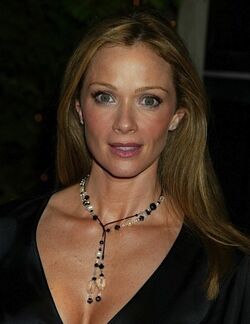 Date of Birth
28 October 1963
Birthplace
Bristol, Pennsylvania, United States
Lauren Holly is an American-Canadian film and television actress.
Biography
Holly is a graduate of Sarah Lawrence College in Yonkers, New York (USA), earning a Bachelor of Arts in English in 1985. She became a Canadian citizen in 2008.
Career
Lauren Holly played the role of Sadie, an Afreet, in the following episodes of Lost Girl:
Links
Official Fan Site
References
Ad blocker interference detected!
Wikia is a free-to-use site that makes money from advertising. We have a modified experience for viewers using ad blockers

Wikia is not accessible if you've made further modifications. Remove the custom ad blocker rule(s) and the page will load as expected.