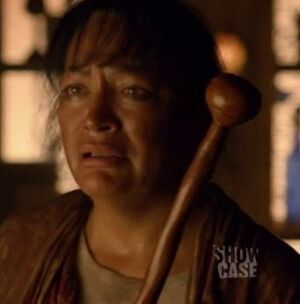 Maganda is a Light Fae Batibat.
Character arc
In the episode her name is explained to have the meaning "pretty of the forest."
Personality
Relationships
Quotes
Trivia
"Maganda" is actually a Tagalog (Filipino) word meaning just pretty or beautiful.
Appearances
NEEDS CHARACTER INFOBOX & INFO ABOUT CHARACTER
Ad blocker interference detected!
Wikia is a free-to-use site that makes money from advertising. We have a modified experience for viewers using ad blockers

Wikia is not accessible if you've made further modifications. Remove the custom ad blocker rule(s) and the page will load as expected.