Miriam McDonald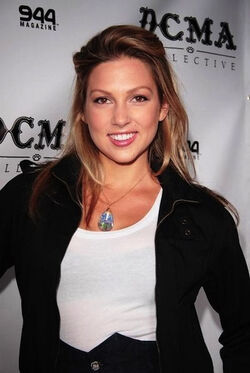 Date of Birth
26 July 1987
Birthplace
Oakville, Ontario, Canada
Miriam McDonald is a Canadian television and film actress, and voice artist.
Biography
McDonald is an accomplished dancer, as well as a professional yoga instructor.
Career
Television work includes anime children's series Pecola as the voice of Chewy (2001-2003); teen drama Degrassi: The Next Generation as Emma Nelson (2001-2010 / Seasons 1 - 9); animated series The Ripping Friends as various voices (2001); crime drama Blue Murder episode "Boarders" (2004) as Lucy Wentworth; conspiracy thriller drama XIII: The Series episode "Gauntlet" (2012) as Sasha; science fiction drama Orphan Black episode "Conditions of Existence" (2013) as Madison.
Film credits include Haley in the action horror film Wolves (2014) and Willa in the drama The Poet (2007).
Miriam McDonald played the role of the Hot Fae, later revealed to be called Riley, in the following episode of Lost Girl:
and played the role of Anita in the following episode of Lost Girl:
Links
Official Fan Site
References
Ad blocker interference detected!
Wikia is a free-to-use site that makes money from advertising. We have a modified experience for viewers using ad blockers

Wikia is not accessible if you've made further modifications. Remove the custom ad blocker rule(s) and the page will load as expected.