Vanessa Matsui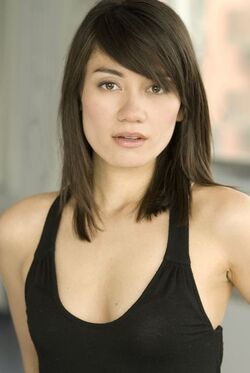 Birthplace
Toronto, Ontario, Canada
Vanessa Matsui is a Canadian filmmaker, voice artist, and television, film, and theatre actress.
Biography
Matsui started acting in her last year of high school after being selected to act, write and tour a play in Toronto. The following year she was accepted into Concordia University's Theatre Program where she earned her BFA.
Career
Upon graduation from university, she was cast in several commercials and a recurring role in IFC's The Festival. She also co-created an award winning theatre company, Waking the Girl.
Matsui was then encouraged to try improv at Theatre Ste. Catherine in Montreal where she quickly fell in love with improv and with improvisers. It was there that she began performing in improvised plays with a group that would eventually become The Bitter End.
She co-created, CRANKYTOWN.CA, an interactive website and web series for tween and teenage girls that was selected to be a part of the NFB, Studio XX and Heritage Canada's new initiative; First Person Digital.
Television credits include HBO's Fakers, and SyFy's Warehouse 13. She is best known for playing Eden in the web series The Bitter End.
Vanessa Matsui played the role of Cassie, an Oracle, in the following episodes of Lost Girl:
Links
Official Fan Site
Gallery
Videos
Articles and Interviews
[ if a web page is no longer accessible try a search of the URL on Wayback Machine for a possible archive ]
References
Ad blocker interference detected!
Wikia is a free-to-use site that makes money from advertising. We have a modified experience for viewers using ad blockers

Wikia is not accessible if you've made further modifications. Remove the custom ad blocker rule(s) and the page will load as expected.