Vincent Walsh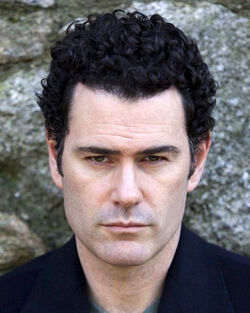 Date of Birth
4 February 1972
Birthplace
Dublin, Ireland
Vincent Walsh is an Irish-Canadian film and television actor, and musician.
Biography
Walsh grew up in Toronto, Ontario, Canada.
Career
Walsh is known for his roles in television shows such as Mutant X, Random Passage, and The Eleventh Hour.
Among his impressive list of credits are the films Saving Private Ryan and Mystics; as well as theatrical productions The Christening, Borstal Boy, and Oliver.
Vincent Walsh played the role of Lachlan, a Naga, and The Ash, in the following episodes of Lost Girl:
Links
Official Fan Site
References
Ad blocker interference detected!
Wikia is a free-to-use site that makes money from advertising. We have a modified experience for viewers using ad blockers

Wikia is not accessible if you've made further modifications. Remove the custom ad blocker rule(s) and the page will load as expected.