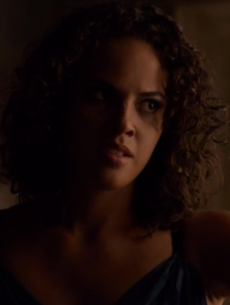 The Water Nymph is a Fae that has the ability to create inter-dimensional portals through any form of water.
Character arc
Chloe, also known as "Daphne", is a Light Fae Water Nymph.
Trivia
Water nymphs are members of the Naiad[1] and Oceanid deities[2] in Greek mythology.
Appearances
References
REMOVE STUB TAG WHEN SUFFICIENT INFO IS PROVIDED ABOUT WHAT SHE DID IN EPISODE.
Ad blocker interference detected!
Wikia is a free-to-use site that makes money from advertising. We have a modified experience for viewers using ad blockers

Wikia is not accessible if you've made further modifications. Remove the custom ad blocker rule(s) and the page will load as expected.